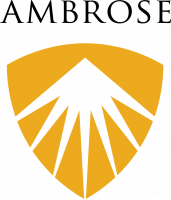 Log in to Moodle @ Ambrose
Is this your first time here?
This service is for the students of Ambrose University. If you would like to apply for admission or register for classes, please visit https://ambrose.edu for more information. Please remember to enter your username (everything before the "@") and not your email address as the username.
If you need assistance in using our services, please contact the Helpdesk at 403.410.2930 or email us at helpdesk@ambrose.edu.